High-Quality Patio Materials & Installation in Bethesda, MD
Patio Design and Installment from American Deck & Patio
American Deck & Patio specializes in patio design and installation for homes in and around Bethesda, MD. Patios are a great addition to any home, creating a dedicated outdoor space for relaxing, entertaining, and activities. The team at American Deck & Patio is here to help you transform your patio ideas into a reality, keeping in mind your existing home, budget, and lifestyle. Get started today by scheduling a free project consultation.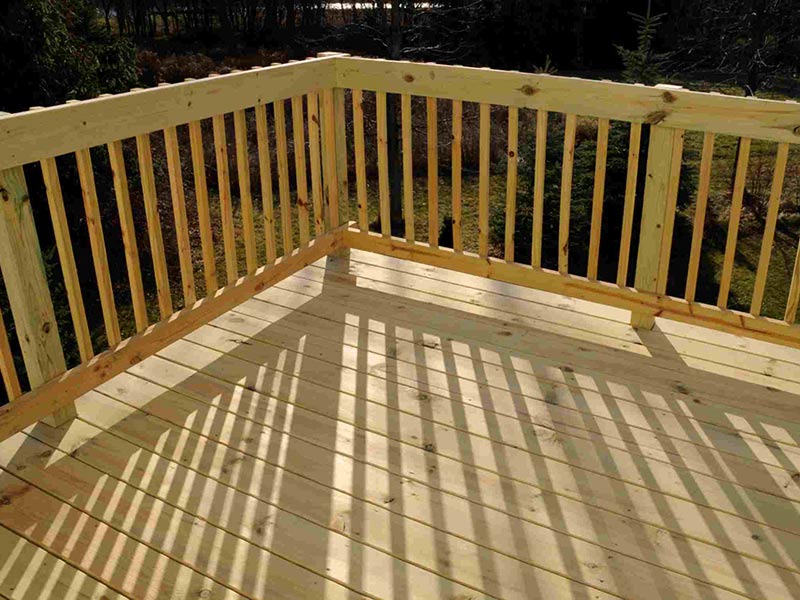 Recommended Patio Materials
The overall quality and longevity of your patio will depend greatly on the materials used during construction. At American Deck & Patio, our team uses top-quality materials that ensure your new patio lasts. Recommended patio materials include flagstone, brick, and concrete. A combination of these materials can help your patio contractor develop the best project outcome.
Patio Design Ideas From American Deck & Patio
Designing a patio can be exciting, but overwhelming. With so many ideas out there, it can be difficult to know where to start and how to make the right decisions for your home and budget. Our team at American Deck & Patio recommends doing these three things as you come up with a plan for your new patio:
Assess Your Current Landscape – It's important to consider your current landscape situation before starting to design a patio. You want to make sure that your landscaping and patio come together cohesively. Take stock of your trees, plants, hardscapes, and water features so you know where your limitations and opportunities exist.
Think Year Round – Commonly, people think about patios in the spring and summer months. This can limit your thinking and the usage of your future patio. Instead, think of how you want to use the patio all year round. Thinking about your patio each season will guide your design wants and needs for a comprehensive outdoor space that you can enjoy all twelve months of the year.
Explore Out-of-the-Box Options – When it comes to custom patio ideas, there is no limit to creativity. A patio is so much more than just a concrete pad surrounded by landscaping. This new space has so much potential. For example, larger properties may benefit from multiple patio spaces. A patio can also double as an outdoor kitchen or living room. Elements like canopies and outdoor lighting can elevate a patio and make it easy to use during the day and night.
The team at American Deck & Patio is here to help you come up with new ideas, refine the ideas you've developed, and transform those ideas into a functional patio design that can be installed at your home.
Contact American Deck & Patio Today!
For more than 30 years, American Deck & Patio has been serving the Bethesda, MD area as a patio construction company and so much more. Our team creates, constructs, and installs beautiful patios that take existing homes and strict budgets into consideration. We help throughout every part of a project, from initial design to the financing of the completed patio. For more information or to schedule a free consultation, contact American Deck & Patio today!